Help your guests get online with a simple tap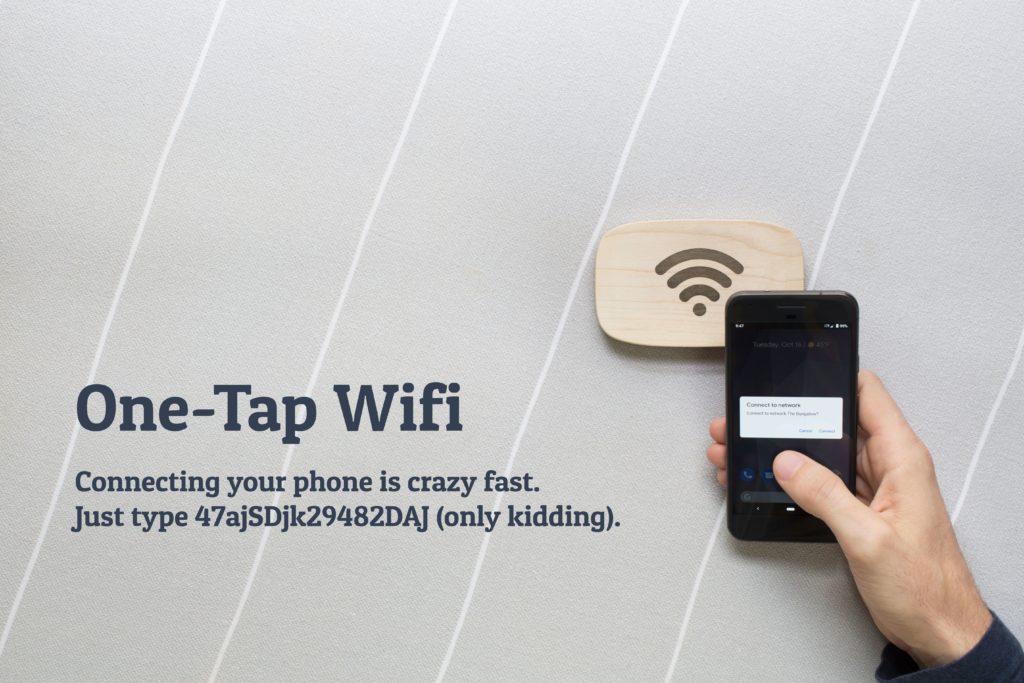 %5mjh1P0cjs!
Everyone hates long passwords, but you'd hate them a lot less if you never had to type them.
Wifi Porter simplifies it all to a simple tap or camera scan.
Simplify
Leave clear & simple instructions for your guest to connect.