The new smart microwave, you can use your voice to ask Alexa what you need your microwave to cook for you. For example, you can say "Alexa, cook potatoes." or "Alexa, reheat rice," and the microwave will automatically cook your food for the right amount of time using the correct power setting.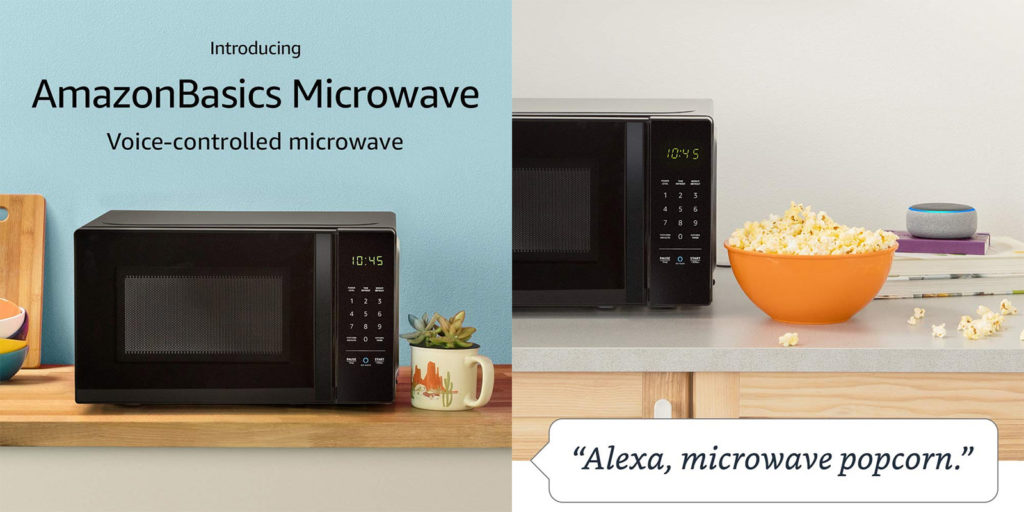 Alexa!
New presets will be continually added in the future. The microwave currently has presets for reheating coffee, defrosting peas, or making potatoes, rice, and popcorn.
17 inches long and 14 inches tall, the AmazonBasics Microwave sports a compact size that'll save you precious counter space. Some microwaves feature capacities of over 1 cubic foot, so this one is ideal for dorms, apartments, and smaller kitchens. 10 different power levels to heat all your meals — whether you're defrosting or reheating. It also has a kitchen timer and a child lock. Wi-Fi connected and why not sign up using Amazon's Dash service to automatically reorder popcorn when you run low. That way you're always prepared for your family movie night.
Available from November
Info taken from best products