Aftersock!
This is the perfect Secret Santa gift with all the parties these will be just what you need!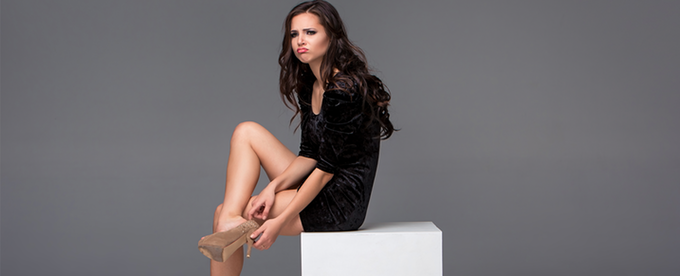 You grin and bear
The discomfort in the name of letting your hair down and living life to the fullest. After a night out painting the town red, you're hobbling barefoot along the pavement, desperately waving down a taxi and needing a pedicure
Looking elegant and sophisticated, when you kick back and let loose with your friends, in the heels that look amazing! But towards the end of the evening all you want are your soft fluffy slippers and many of us turning to walking home or to the taxi bare foot, not thinking of what your walking on as it just feels too good removing them heels.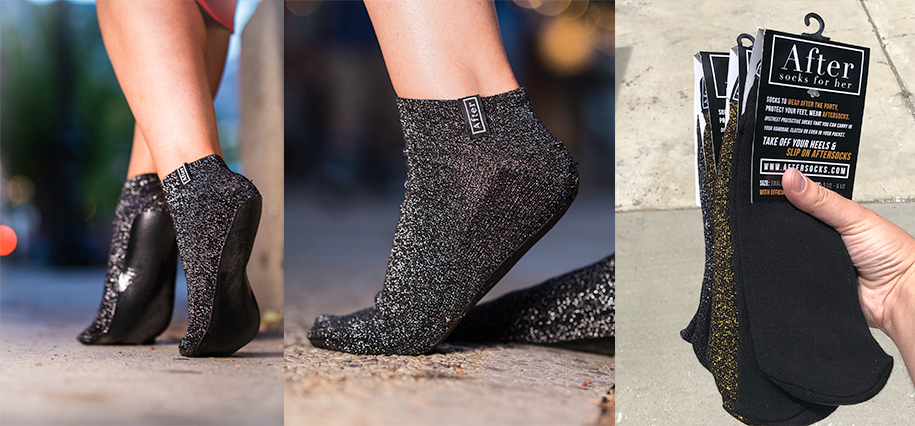 Perfect Solution
An elegant solution to a problem, cushion your feet and help to relieve the soreness, but they will also prevent your feet from getting dirty and further harmed by the elements on the dance floor, along the pavement, to the taxi and all the way home.
Smooth Black, Trendy Silver, and Pretty Gold designs to match any type of evening wear in your wardrobe, they will surely have your toes twinkling with delight
Available on pre-order now, estimated shipping October 2019 & deliver worldwide. (Mine are already on order!)