Easier to control your air conditioner from anywhere, anytime. Maximize your comfort and save energy.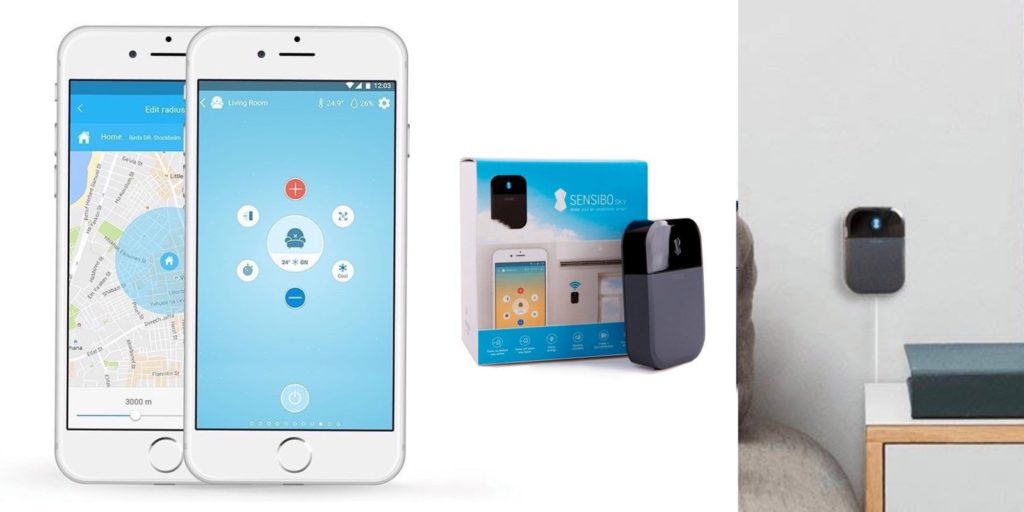 Enjoy your peace of mind, wherever you are.
Turns on the heat before you wake up in the winter. It cools your house down before you arrive in the summer.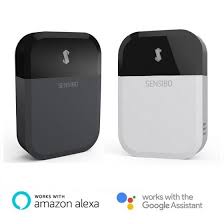 Works with Amazon Echo & Google Home
Control your air conditioner from anywhere. Monitor the temperature and humidity remotely and use your voice assistant.
Automatically detects when everyone has left the house by using the geolocation of your phones and turns off automatically.
Compatibility Sensibo can be installed to control any air conditioner that comes with a remote control. These include split (wall mounted) air conditioners, central air conditioners with a remote control, window air conditioners, room air conditioners, cassettes and more. As long as the air conditioner can be controlled with a remote, Sensibo can be installed and used with it. Sensibo also needs WiFi access to operate.
Just google Sensibo and have a look.