They look good and are provid­ing com­muters and tour­ists with cheap, seem­ingly re­li­able form of trans­port to beat the traffic. Especially here in Spain during summer.
Zip around traffic in the most agile way, getting to work in record time. Or, imagine you're spending your weekends gliding through your city. Electric scooters are just as fun as they are practical.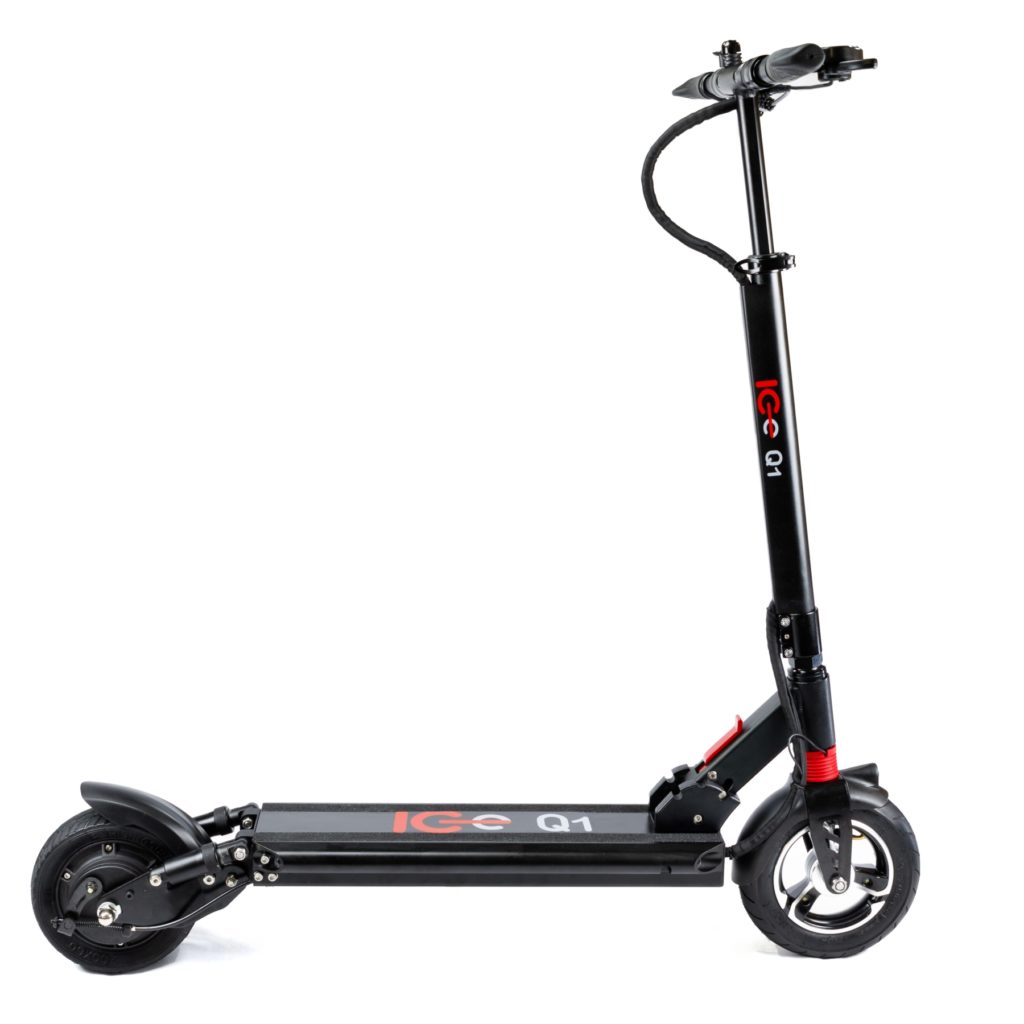 These modern scooters
Take you miles and miles now on a single charge, are convenient and kind to the environment. While lowering your carbon emissions, plus cost-effective than traditional public transportation.
The Span­ish traffic au­thor­ity (DGT) is frantic­ally scram­bling to put laws in place to con­trol this ex­po­nen­tial growth of elec­tric scoot­ers on the streets of Spain. These mech­an­ic­ally-pro­pelled vehicles or MPV are vehicles for one rider with one or two wheels, powered by elec­tric mo­tors and that have a top speed of 25 km/​hr. Some of them reach speeds of 50 km/​hour!!
Es­tim­ated num­ber is more than 110,000. The Span­ish gov­ern­ment had laws ready to be in­tro­duced but the cur­rent stale­mate in Mad­rid, means local gov­ern­ments in dif­fer­ent re­gions are in­tro­du­cing their own laws with im­me­di­ate ef­fect. Cur­rently, reg­u­la­tions on speed lim­its, vehicle power and ac­cep­ted nor­mal driv­ing prac­tices vary greatly de­pend­ing on where ex­actly in Spain you are. In some cit­ies, they are il­legal for chil­dren be­low 15, in oth­ers not. In fact, the same vehicle can be legal here in La Zenia, but il­legal in Tor­re­vieja. Un­der the draft new law, which will soon to be ap­proved), these devices will be banned from the roads com­pletely and re­leg­ated to the vari­ous bi­cycle lanes. Speed will be capped at 30 kilo­meter-per-hour yet the draft de­cree gives local au­thor­it­ies free­dom to in­tro­duce fur­ther re­stric­tions. For ex­ample – are hel­mets com­puls­ory? We don't know yet. Soon, in the second phase of the laws in Spain, (once we get passed phase 1!) they will cover is­sues such as the need for in­sur­ance. It's not cur­rently man­dat­ory, there is no min­imum driv­ing age and the use of re­flect­ive cloth­ing is still op­tional- but not for much longer!
Nevertheless, an electric scooter can be life-changing whether it's for your commute or for fun.