This one that we have chosen does have a monthly fee starting from 3.75€ per month, but its not much for peace of mind!
You can google GPS Tracker for my dog and find some that are free also.
Regardless of when or where, always stay connected to your dog. With GPS LIVE Tracking, you can see the exact trace of your four-legged friend. Thanks to the integrated virtual fence (geofence), Tractive will inform you immediately in the case that your cat or dog leaves a pre-defined safe area. Simply attach the GPS tracker to the collar and have peace of mind.
Robust and Waterproof If your pet loves to be outdoors, we have the right product for you. Thanks to its minimalist design, Tractive GPS devices are very robust, 100% waterproof and almost unbreakable.Location History Ever wondered where your pets are when you are not around? Tractive products not only show where your pet is right now, but also where they have recently been.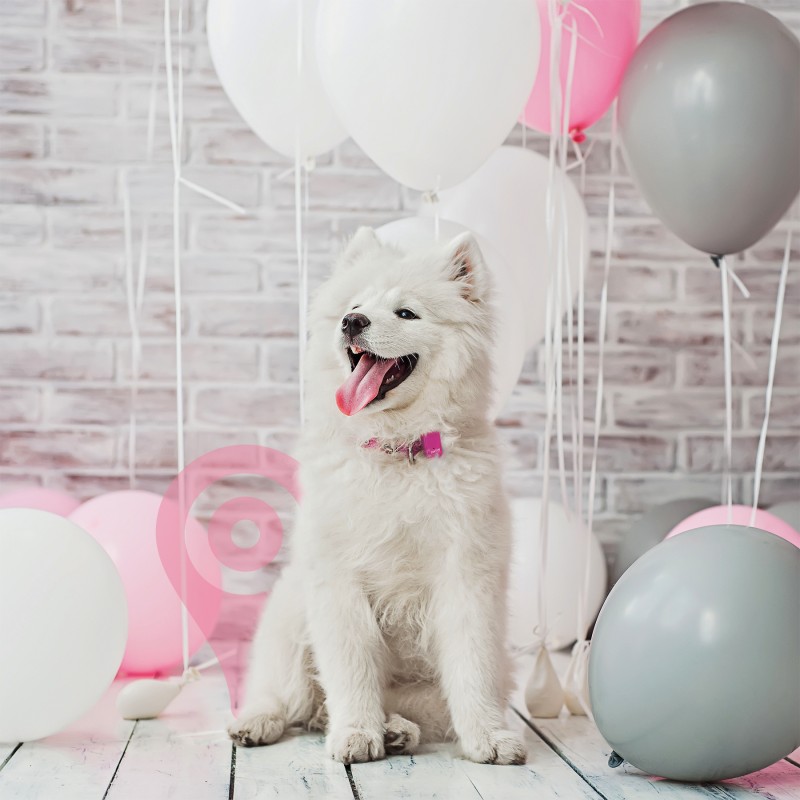 Why we like this one!
Special edition for special pets. Add a little shine to your pet's life with the new Tractive GPS Special Edition with crystals from Swarovski. The pink design, decorated with crystals from Swarovski, is the perfect accessory for your sweetheart.