No Bra Day is an annual observance on October 13th on which women are encouraged to forgo wearing a bra as a means to encourage breast cancer awareness.
The roots of National No Bra Day can be traced back to Toronto, Canada in 2011. This is when a plastic surgeon named Dr. Mitchell Brown decided to create Bra Breast Reconstruction Awareness) Day.
One of the ways many women observe this holiday is by not wearing their bra today. However, while it may not be possible for women to go without a bra on this day, some people instead choose to wear the color purple to observe this day. People, both men and women, who want to also take part in observing this day can also post on social media using the hashtags: #NationalNoBraDay or even just #NoBraDay.
Women are also strongly encouraged to use this day to get a mammogram or use this day as a reminder to get one. Annual mammograms save lives. Breast cancer that is detected early is quite treatable and mammograms can show changes in a woman's breast due to cancer up to 2 years before cancer can be manually felt by either the patient or a doctor. Earlier detection can prevent the need for extensive and/or aggressive cancer treatments and may also improve the chances of conserving a woman's breast.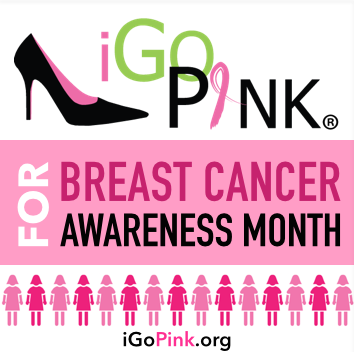 About Breast Cancer
No matter who you are or where you live, breast cancer may touch your life. Breast cancer is the most common cancer among women in the U.S. and around the world. In 2019, about 268,600 new cases of breast cancer will be diagnosed in women in the U.S. alone [1].
Progress in treatment and early detection has led to improved survival for people of all ages and races, and with all stages of breast cancer. In fact, there are more than 3.5 million breast cancer survivors in the U.S. today (more than any other group of cancer survivors) [2]!
The About Breast Cancer section of this website has the latest information to help you better understand breast cancer risk factors, screening, diagnosis, treatment, metastatic breast cancer, survivorship and more.
Spread awareness about Breast Cancer Awareness month by sharing your support on Facebook! 
Paste the above logo on your Facebook page which you can download from
https://thebreastcancercharities.org/wp-content/uploads/2015/09/iGoPink-Profile-Photo.004.png
Why not wear Pink or shop Pink, Volunteer, fund raise or make a donation.