Known for your ability to misplace everything? The Chipolo Classic from Soda helps find your valuables with its innovative technology. The thickness of a coin, this disk attaches to your keys and connects to an app on your phone so when you're in mid-panic (we've all been there), you can simply click a button on your phone to bring up their location. What's more, this chip activates an alarm on your phone if you've lost that too.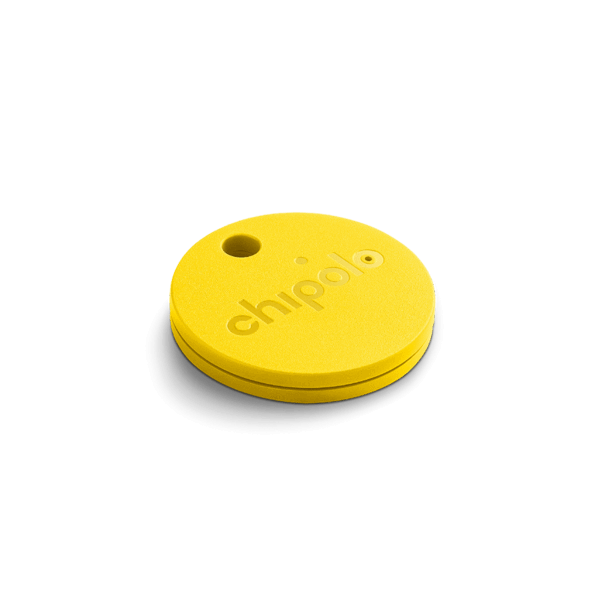 Chipolo Classic
5mm, 9 months battery life (replaceable), 3.5cm, 92db
Compatible with iOS 9 and later and devices running Android 4.4 and later
Attach Chipolo to anything you don't want to lose. Connect it to the free Chipolo app.
Ring Chipolo from the app or double press it to ring your phone. Even if it's on silent.
Find your missing items. The app remembers when and where you last had them.
Do you share your car keys with your loved ones? Just share your Chipolo with their Chipolo account and you'll both be able to track them. Find your lost items by tapping the "Mark as lost" button. When any Chipolo user comes near them, you will receive an updated location. Looking for your phone but there's no Chipolos around? Simply log into the Chipolo website to check its location. Make it ring or send a message to its lock screen for anyone who finds it. Just say what lost item you're looking for and make it ring or check its last location. Works with Google Assistant and Amazon Alexa. Chipolo Classic has a standard replaceable battery that you can replace yourself when it gets low. Chipolo Plus and Chipolo Card do not have a replaceable battery and are part of the discounted Recycle and Renew program.