Compact Mirror
It's the perfect balance between hyper-clarity and a generous overall view. With 3x magnification, you won't miss a detail, and you will still see enough of your face to check your total look.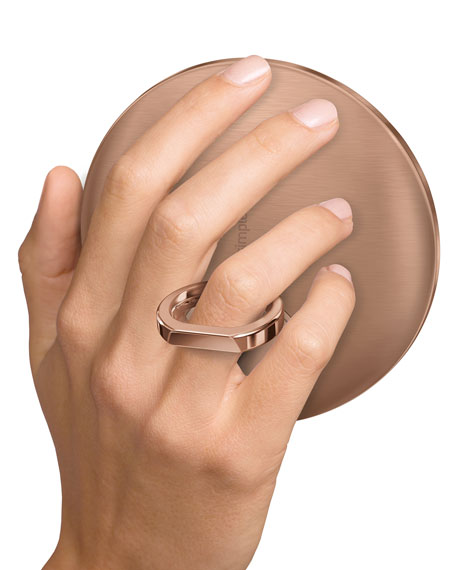 Simple Human sensor compact mirror
Includes versatile hand ring, 3x magnification, 650 or 300 lux dual brightness settings
Rechargeable
Diameter: 10cm
Comes with a carry case
Available in Black, White, Rose gold & Brushed
Make your daily routine as efficient as possible, the brand's Compact Mirror is certainly an improvement on the traditional compact. Featuring a tru-lux light system, which simulates the sun to give you accurate colour variation, the 3x magnification and a fold out ring handle for stability ensures you apply or touch up your make up flawlessly.
The light turns on automatically as you take the mirror out of the elegant carry case and turns off when you put it away again. The mirror is rechargeable, and one charge lasts up to 1 week with typical daily usage.