The Marshmallowist
If you are looking for something a little different for a gift or even Wedding favors then this might be the answer! (I have had a couple now and they are tasty also!)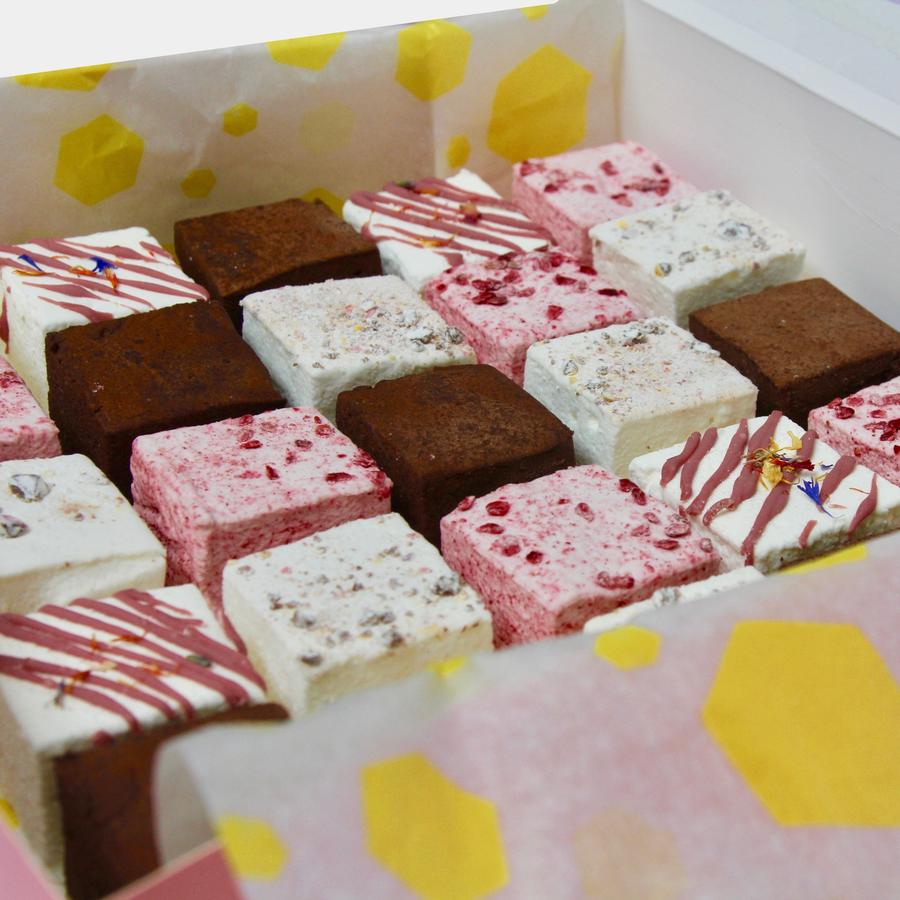 My choice would be either the Raspberry & Champagne or The Perfect Hot Chocolate. Maybe the Spiced Tomato & Vodka one is the next to try! Don´t worry if you are not alcohol driven! the Passion-fruit & Ginger or coconut ones sound delicious also.
Treat your guests to marshmallow wedding favours in a clear perspex box. These can be any of the signature marshmallow flavours or bespoke flavours to match your theme. A unique favour box message 'with mallow love' comes in black or white, or you can personalise your box with your own printed message/ icon or slogan. Alternative, why not have your very own cake stand filled with fruit marshmallows is perfect for a wedding feature if you want guests to graze on sweet treats throughout the evening.
If, like me, you looking for that little bit different then I think this is a great one and when recently got invited to a dinner party, all loved my Marshmallows!