NFC stands for near-field communication and it allows phones, tablets, laptops, and other devices to easily share data with other NFC-equipped devices. The technology evolved from radio-frequency identification (RFID) tech. RFID is behind those security scan cards that get you into the office every day or bypass that tollbooth on your morning commute.
It is limited to communication within about four inches, which is why you have to hold your phone so close to the contactless reader if you're using Apple Pay, Google Pay or Samsung Pay
The technology can be used for more than buying coffee at Starbucks, however. NFC can also transfer data like videos, contact information, and photos between two NFC-enabled devices.
Unlike Bluetooth, NFC doesn't require any kind of manual pairing or device discovery to transfer data. With NFC, a connection is automatically started when another NFC device enters into that previously specified four-inch range. Once in range, the two devices instantly communicate and send prompts to the user.
You can also use NFC tags for all sorts of things.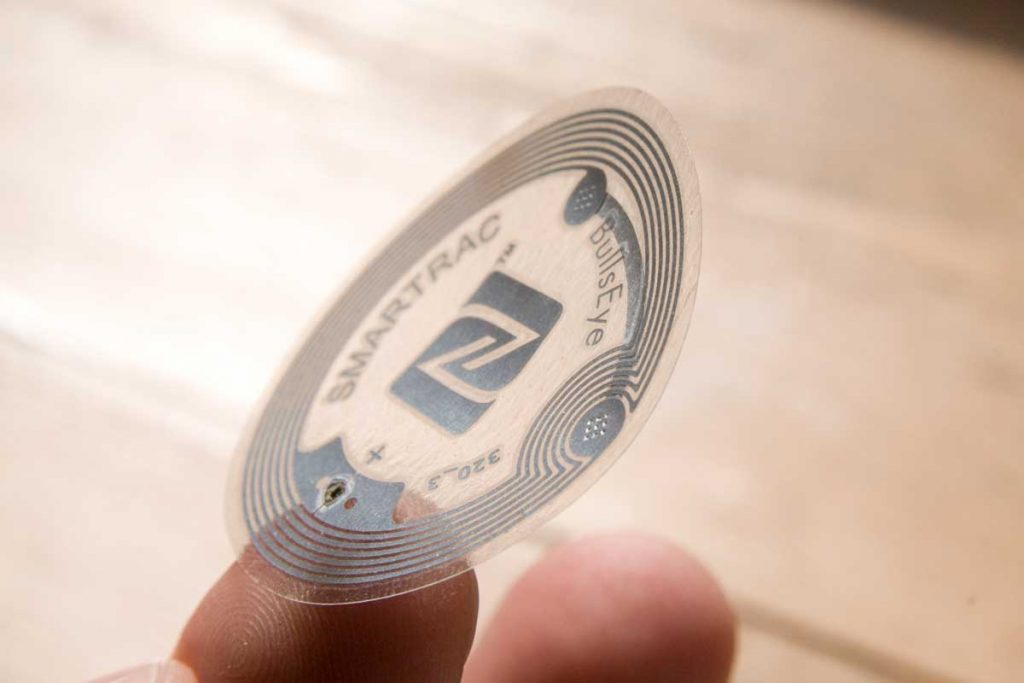 To program the NFC stickers, take the following steps. First, enter the Settings menu and turn on NFC. Second, make sure you're connected to the Wi-Fi network you're hoping to program into the tags. Third, enter your phone's Wi-Fi menu and do a long press on the network you're already connected to. A contextual menu should appear with the option to "write to NFC tag." Tap that option, and then place your phone on the tag. This will transfer the network login information to the NFC tag.
Get Into "Driving Mode"
A smartphone can be a great companion when going driving as it allows you to juggle navigation, music, and hands-free calls. But it can sometimes be a bit of a hassle to set each service up when you first get into the car.
Instead of manually setting them up each time you get in the car, you can use Trigger to set up multiple stacked actions on an NFC tag. Stacked actions allow you to program multiple actions to happen simultaneously when you tap the tag.
Get Yourself Out of Bed
Simply stick your tag in your bathroom (or wherever your first stop is in the morning), and your alarm will only be disabled when it connects with the tag. This will force you to wake up in the morning. It may seem horrific, but it is a great (and futuristic!) necessary evil. For this you will need the Alarm clock to have NFC technology unless you use your smartphone's alarm feature.
Give WiFi Access
If you'd like to give guests at home (or at an office) access to your Wi-Fi network without giving up your password, check out InstaWifi. The free Android app lets you program an NFC tag that, when tapped with an NFC-enabled device, gives the phone or tablet instant access to the associated Wi-Fi network.
If you run a Bar or Restaurant, imagine how much easier it would be if you had a tag on each table or at the door, so clients simply tap to get access to the WiFi
Why not have one at home, then when the family come in and out you get a text message letting you know