Engineered for motion, optimized for the city. Levi´s have updated the iconic Trucker Jacket, integrating thoughtful design details for active use in the modern city. 150 years of Levi´s denim innovation meets Google engineering to create this groundbreaking garment, with conductive Jacquard™ Thread woven in. Levi's® Commuter™ Trucker Jacket links to your mobile device via Bluetooth. With a tap or brush of the cuff, you can control music, screen phone calls or get directions. A few simple gestures keep you on course, in touch, and connected. A classic for decades, re-invented for today.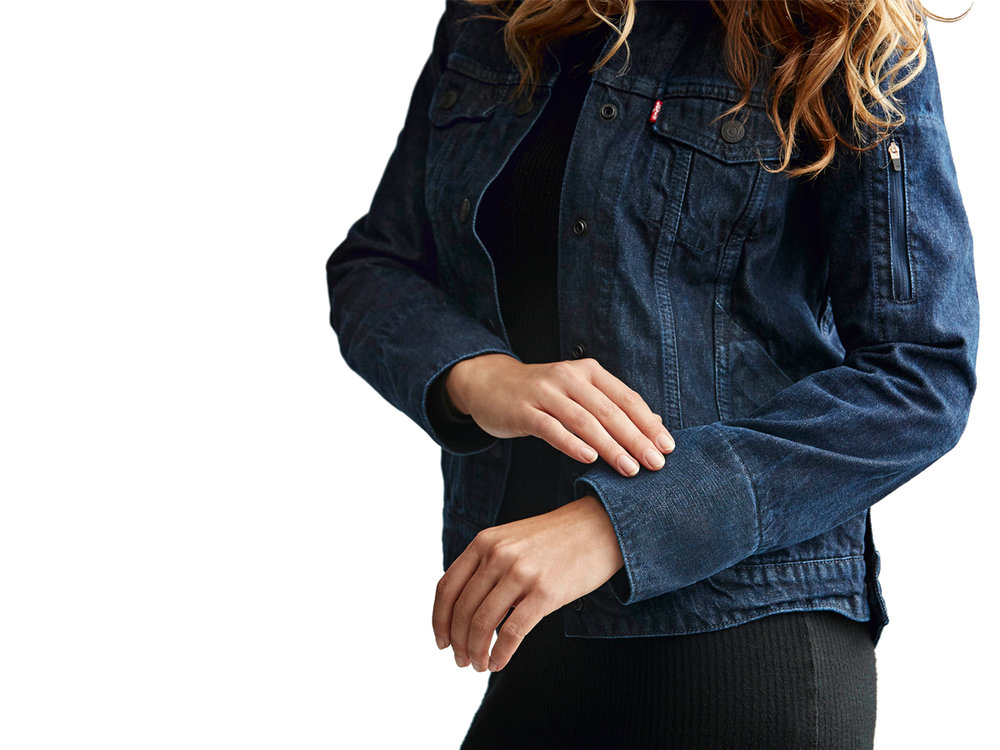 This device has a 14-day battery life and the snap tag is removable so you can wash the jacket with ease. Furthermore, the Always Together feature ensures that you never mistakenly leave your phone behind. The automatic alert goes off if the jacket and your phone are too far apart, resulting in notifications on both ends.
Awesome comfort and style!
Two brilliant designs come together
Just 2 of the reviews this Jacket has received, with an average customer rating of 4.8 out of 5.
This may just have to go in my Wish List!