Granada's Alhambra palace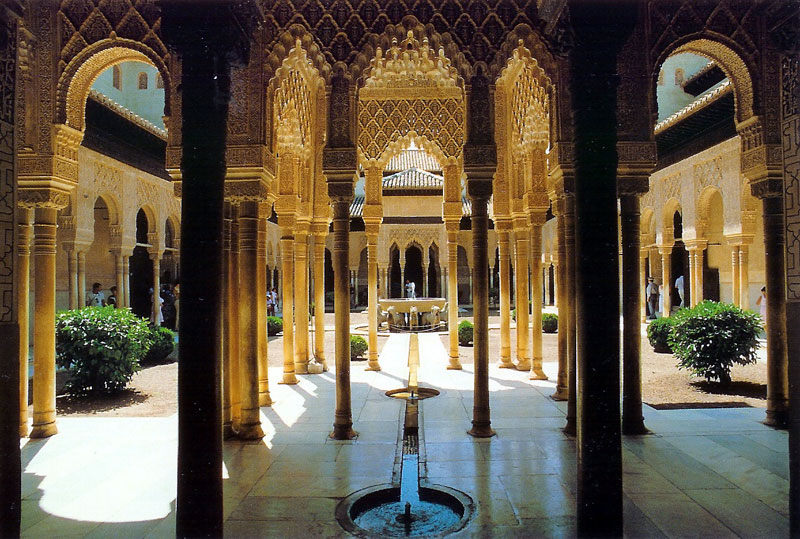 The Nasrid dynasty's royal palace is the artistic highlight of Spain's Islamic period, when Al-Andalus (Andalucía) dates back to the civilization in Europe's Middle Ages.
The indescribably stone carvings, the filigrees, the magnificent tile-lined ceilings, the graceful arches, and the courtyards of the Nasrid palace all within several buildings, gardens, walks, towers and mosque are definite must see.
The adjoining palace built for the Emperor Charles V, is an example of High Renaissance architecture in Spain. And Generalife's terraced gardens offer you a chance to relax and take in the amazing views back at the rest of the Alhambra.