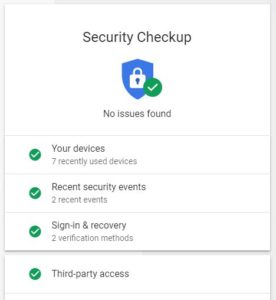 If you have a Google account and use Gmail to send emails, the news may have had you worried this week. The BBC among others is reporting that Gmail messages are being routinely read by third parties.
Google's statement says that any company who has permission to read your emails has been thoroughly checked and vetted, plus the user must have "explicitly granted permission to access email". Many of us are guilty of not reading the T&Cs, however!
It's possible that when signing up for other services, apps, games etc. you inadvertently gave an app permission to read your messages. Although this isn't a nice thought, you don't have to worry too much about this being a security risk. However you may understandably want to prevent anyone from being able to see further messages. Luckily the steps to check access are easy.
Sign into Google from your device or computer, then go to myaccount.google.com/security. Scroll down to the section that says 'Apps With Account Access'. This is an ideal time to have a clean-up and fully remove any old games, apps or products that you've given permissions to in the past.