Happy New Year!
Hardly anyone finds it easy to stick to New Year's resolutions, but we're sure you'll find these easy to follow. They are all either really easy, or just one-off changes that will help you year-round.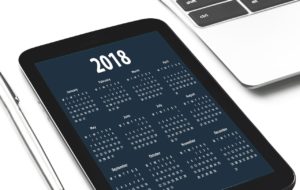 Give Your Passwords a Hygiene Check
Contrary to what many people believe, you don't have to keep changing your passwords throughout the year. It's more secure to decide on good strong passwords (a different one for each service) and stick to them. Make sure you steer clear of 'obvious' passwords that are easily crackable, such as strings of numbers in order (123456789 is a surprisingly common password!) or identifiable information like your family member's names. If you have insecure passwords then the New Year is a great time to make a change.
Check Your Social Media Privacy Settings
Many of us share so much of our lives on social media, it's easy to forget that not everyone who can view our profiles is necessarily a close friend. There's a simple way to check how your Facebook appears to the outside world – go to your profile on a computer or laptop and click the icon with the three dots that's on your cover photo. Click 'View As' and you can then browse your profile as it appears to the public. If there's anything showing that you'd rather not have public then it might be time to tighten up your security settings.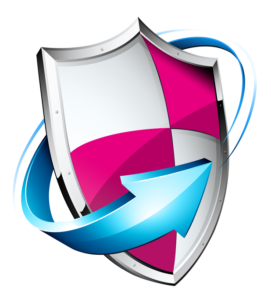 Make Sure You Have Security Software on Your Home Computers
If you don't have any software on your home computers to protect you from malware, viruses, and other online threats then it's definitely time to make a change. Even if you only use reputable websites, your computer could still be at risk.
Consider asking Telitec about Shield if you're interested in easy-to-use software that you can also use to monitor and protect your children and grandchildren while they browse.
Less Screen-time Before Bed
The blue light on your phone or tablet screens could be disrupting your sleep pattern without you even knowing it. Try cutting out, or at least cutting down, on your screen time in the hour or so before you go to bed. Or, you could try using a blue light filter app in the evenings.
Happy New Year!