Even here in Spain the temperature is dropping, especially in the evenings. It's the perfect excuse to curl up on the sofa and enjoy some quality, UK-grown TV shows that are premiering or returning over the next few months.
Blue Planet II, BBC One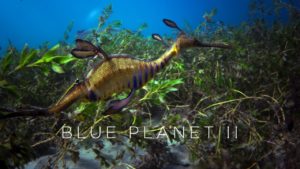 Everyone's talking about the return of Blue Planet. Visually stunning, amazing animals, and Sir David Attenborough narrating it all with his smooth trademark voice – it's perfect! The series has already started, and one brand new episode airs every Sunday until the 10th of December.
Peaky Blinders, BBC Two
This popular drama has just returned for its 4th season with new additions to the cast, including Game of Thrones' Aidan Gillan. The first episode aired on the 15th November. If you haven't seen the first three seasons, catch up before you delve into season four!
Watership Down, BBC One
It's been a few years in the making, but a 4-part remake of the tragic tale is being aired at some point in the winter 2017/18 season. It's going to be less graphic than the original film so you can watch it with kids if you want, but we think it will probably still be as heartbreaking! The voice cast looks amazing, including Broadchurch's Olivia Coleman, Star Wars' John Boyega, James McAvoy and many more big names. Keep an eye out for a release date.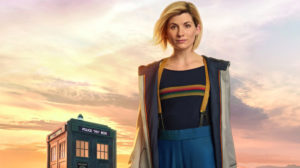 Doctor Who Christmas Special, BBC One
For many people, it wouldn't feel like Christmas without the Doctor Who special! 'Twice Upon a Time' will be Peter Capaldi's last outing as the Doctor, and we'll meet the long-awaited 13th Doctor who will be played by Jodie Whittaker.
Winter Olympics and Paralympics
Kicking off in February, it's the event that inspires every time… and turns everyone into iceskating experts (for about 2 weeks!) Next year's event is taking place in Pyeongchang and there will be over 100 events to watch and enjoy.
There are a few easy ways to watch UK TV while in Spain.  We've got satellite or internet options we can discuss with you that come with a free catch up service, so you'll never miss a show again. Contact Telitec on sales@telitec.net or 965 74 34 73.