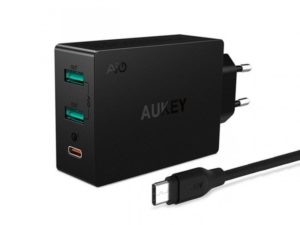 This multi-port plug is a simple, inexpensive little gadget that solves a problem you probably didn't even realise you had!
The plug has 3 USB ports for charging phones, tablets, or any other tech with a USB charging cable – meaning you can charge up to 3 devices from a single socket. One of the ports also has 'Quick Charge' technology, which can power up your devices up to 75% faster than a normal USB.
If you'd like to get your hands on one, we're offering them for just 29€ (incl. iva). Pop into our Moraira office if you're nearby, or get in touch with the sales team at sales@telitec.net or call 965 74 34 73 to have one reserved or sent to you.