Recently we saw 'phishing' scams hit the headlines, and now you might be hearing news reports of 'ransomware'. Companies and organisations all over the world are reporting ransomware problems, including the British advertising agency WPP, Kiev airport, and the sensors around the Chernobyl nuclear power plant.
So, do you need to be worrying about ransomware?
What is ransomware?
Ransomware is a piece of software, created by cybercriminals, that infects computers and networks. It steals or 'encrypts' all the information (scrambles it and makes it useless) held on the computers. Often, a demand is made – for example, 'pay us X amount for the key that will unscramble the information.'
It's actually not common for individuals to be purposely targeted by ransomware. The aim is usually to extort money, so it makes sense for the cybercriminals to use their energy targeting organisations and businesses, rather than people. However it's not unheard of, and as some ransomware passes like a virus, you could end up being affected even if you're not the intended victim.
How does it 'infect' a computer?
Many instances follow a 'Trojan Horse' pattern – they look like legitimate files or downloads, but have the dangerous ransomware hidden in them. However, there are other types that can travel between computers without any user input – so you don't have to download anything for it to find its way onto your computer. That's why you need protective software on your computer at all times.
How can I avoid being affected?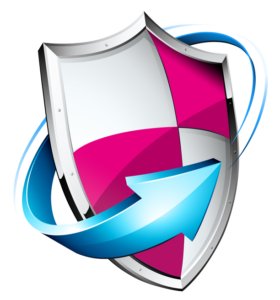 Avoiding dodgy downloads is similar to avoiding phishing scams and viruses – always be sure that you can trust an email before opening or downloading any attachments, and make sure you trust any websites you download from.
Other simple steps to take include:
Backing up your business files on a separate system. At home, backup irreplaceable data, like your photos.
Take care when opening emails
Don't download anything from a source you don't trust
Use online protection software – antivirus, spam blockers, etc.
Telitec Shield blocks many types of malicious attacks to your computer, as well as acting as a strong spam blocker. Find out more about Shield online, or contact us on 965 74 34 73 / 902 88 90 70 – or email sales@telitec.net.
---
We share lots of news and tips like this, as well as special offers just for our followers on our Facebook, Twitter and Instagram – follow us, we'd love to stay in touch!