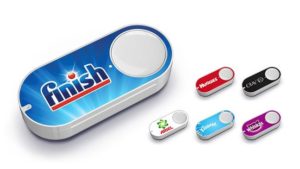 Amazon Dash are Wi-Fi-connected buttons that can reorder household products with a single click.
Now available on more than 40 brands in the UK to Amazon Prime customers, allowing them to quickly reorder everyday products.
The small buttons are designed to be placed close to each individual product, so that when it runs out it can be quickly reordered.
The buttons cost just £4.99 and are each linked to a single product, such as Andrex, Gillette, Listerine, Olay and Right Guard.                                                            (Amazon)
Tirector of Amazon Dash, said: "Dash Buttons offer the convenience of 1-Click shopping from anywhere in the home – they can be placed near those frequently used items you don't want to run out of, and when you see supplies running low, the Dash Button makes it easier than ever to order more. Just press the button and your item is on its way."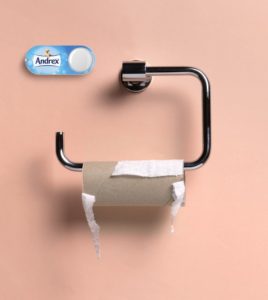 (Amazon)