The new game Pokemon Go has taken the world by storm since it arrived in the UK last week.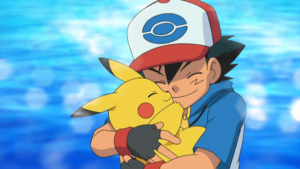 The smartphone game, which lets you hunt Pokémon creatures in real life, has already dominated download charts in the US and Australia.
Now the game has arrived in a big way in the UK and Ireland too – and can be downloaded from the iOS App Store and Google Play for Android.
So there's no longer any need to use unofficial ways to get hold of the game whether you're using an iPhone or an Android device.
Running on a smartphone, GO will keep you notified of how far away a nearby Pokémon, rival trainer or group event is.
Players can scan their surroundings while out and about and if they're lucky, a wild Pokémon might pop up on their screen for them to grab.
They can then throw a Poké ball at it in an attempt to capture the Pokémon and add it to their collection.
The game is already proving insanely popular. Within 24 hours of its launch, it crashed company servers and caused shares in Nintendo to surge by 10 per cent.
How to get the game
Like any other app or game, Pokemon Go is available to download either in the Google Play store or in Apple's App Store.
You can find the app by searching for it or navigating to the current charts where it is sure to be somewhere near the top.
The app is free to download, although there are in-app purchases such as 'lures' which attract Pokémon to you.
How to find Pikachu
When you start the game, the Professor will ask you to catch your first Pokémon – traditionally Squirtle, Charmander or Bulbasaur.
But rather than catch one of them, you can walk away – in real life – until your phone vibrates. You'll be prompted again to catch one of them.
Walk away again until you get the next prompt and repeat this process five times. Then Pikachu will appear and you'll be able to capture it as your starter.