The latest news about the Samsung Galaxy S7 Active is that they are "not as watertight" as they should have been. Samsung claimed that the new S7 Active is IP68 certified – dust proof and water resistant over 1.5 meter and 30 minutes and MIL-STD-810G certified – salt, dust, humidity, rain, vibration, solar radiation, transport and thermal shock resistant.
Following tests by a leading product review site, Consumer Reports, it was reported that the Samsung Galaxy S7 Active failed a water immersion test by stopping working at a depth of a simulated 1.5m underwater. A repeated test on a second model resulted with another damaged phone. After being submerged for half an hour, the phones display was blurred with green lines and was unresponsive and the camera lenses also contained bubbles. The damage to the second model was much the same.
The IP68 certification is an international protection rating, which means that the phone should be able to withstand "continuous immersion in water". The Galaxy S7 Active failed the test although Consumer Reports does point out that the standard Galaxy S7 and Galaxy S7 Edge models, which are also IP68-certified, had been subjected to the same test conditions as the S7 Active and had passed.
Samsung have stated that although they have received few complaints about the defect from the S7 Active since its release in June, all models will be under warranty.
So what options are the best for those who accidentally drop their phones down the toilet once in a while?
Well, as previously mentioned, the Galaxy S7 and Galaxy S7 Edge models passed the waterproof tests, and the S7 has some great specs:
12MP camera
quad-core 2.15GHz processor
4GB of RAM
Better battery life than Galaxy S6
Micro SD card slot
The downside is that it's made of glass, so it gets covered in fingerprints and can look mucky and it's super fragile – don't buy the phone without the heavy duty phone case!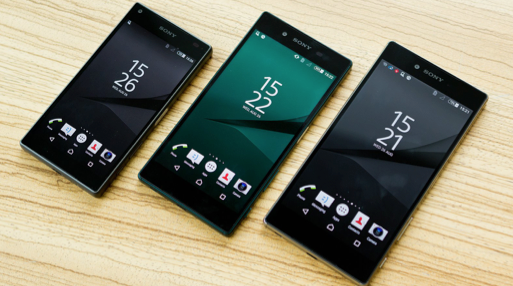 The Xperia Z5 became the official phone of Bond, although admittedly, it only appeared in a short film series of ads featuring Moneypenny. Although not quite the exposure Sony was hoping for, the Xperia Z5 still strived for a place amongst the expansive smartphone market. And even though Sony's mobile phone division hasn't seen an upward growth sales chart in a long time, they don't seem to be giving up the ghost.
Sony were the innovators of waterproof phones while the rest of the top market leaders followed suit. Since the launch of the Xperia Z range back in 2013, the models have not really deviated much from each other, but even so the Z5 is a pretty well designed phone, which maintains a vibrant and sharp display. The main specs are…
2-inch 1080p IPS display
smartly integrated the nano SIM and Micro SD card tray
0GHz/1.5GHz Qualcomm Snapdragon 810 octa-core processor
3GB of RAM
32GB of internal storage
a large 2,900mAh battery
23-megapixel-rear camera
frosted glass back – no more fingerprints!
IP68 certification for dust and water resistance
There's also a range of screen sizes to choose from, the 4.6-inch Z5 Compact, the 5.2-inch Z5, and the 4K resolution Z5 Premium. Sony landed in hot water after it showed promotional pictures showing the phone being used underwater…that bit's not recommended as it turned out to be not such a good idea.
If a waterproof phone isn't your thing, but you still need water protection, then you might want to consider a ziplock bag! Not stylish, we know, nor does the phone function particularly well but it does work, and your phone will stay dry and dust/dirt/sand free.
Alternatively, you could look for "Dry Case". This is a super waterproof phone kit that contains a phone case that allows total use of your phone and camera. It's waterproof up to 100 feet and comes with a buoyant neoprene armband and includes vacuum hand pump, headphones & mic jack. Available on Amazon for €29.90