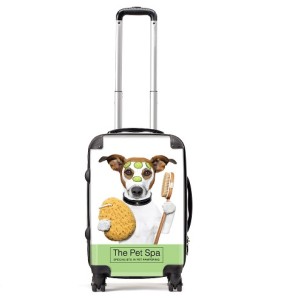 PersonalisedLuggage.com specializes in supplying a range of personalized suitcases. It is a brand new concept and offers a unique and large space never seen before on suitcases.
With 3 sizes of luggage to choose from and all of these can be customizes individually by uploading an image, photo or logo. Creating personalized luggage is simple and easy to do.
The range of luggage, includes a Small suitcase – weekend/carry-on size, Medium suitcase – perfect for a week away & Large suitcase – suitable for longer holidays. So make it the perfect gift to yourself or others.
Receive 20% Discount with code: 20PLTELI