FINCA LA ESTACADA 2014 – TEMPRANILLO 6 MESES EN BARRICA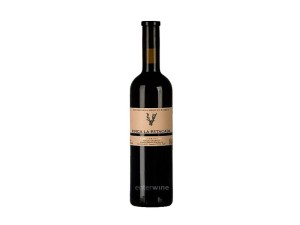 Available at Pepe La Sal Supermarkets priced at 4·90€
We aren't quite yet in Spring, so my March selection is another red wine. Apologies to all those who are rosado and white wine lovers, but don't give up hope – your time will come very soon!
A tall, slim bottle of Finca La Estacada is very often found in my wine cellar, and when I see it listed in a restaurant, it's difficult for me to pass it by. The reason for this following is that it consistently delivers just what many of us want in a red wine! There is an enticing nose of red fruit with a slight touch of vanilla and abundance of juicy, dark fruit on the palate.
The wine is made in a little talked about Denominación de Origen – DOP Uclés. Think Cuenca area and you're about there. Its vineyards have some altitude, which at night affords some respite from the heat of the day that the vines have to endure. Also, here there is far more stone and granite than there are nutrients in the soil, so the roots have to go way down to find sustenance. Vines in DOP Uclés suffer, but their grapes, and the resulting wine are all the better for it!
Its six months in American oak have added a slight vanilla aroma to the wine, whilst contributing to its depth of flavour and providing a little complexity, too. Not that this wine needs a lot of thought – it can be enjoyed for just what it is, a lovely red that will partner a variety of different foods, from quite rich meat dishes, through rice dishes to pasta!
However, it's also a super wine for simply drinking with friends. The dark cherry colour is closely linked with cherry flavours which stand out from the slight blackcurrant foundation that can be discerned when the wine is held on the palate for a few moments. Doing this will fill your mouth with a fruity warmth that will last after swallowing. Also check out the slight liquorice note on the finish!
There is also a 12 month in barrica version – both at Pepe La Sal!
Colin Harkness
International Wine Judge,
Writer, Broadcaster & Critic.