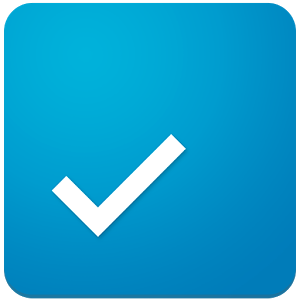 *Named a "Top 10 MUST-HAVE App" by the New York Times*
Any.do keeps your life simply organized. Millions around the world use Any.do to capture ideas, things to-do, and collaborate with the people around them. From planning your next vacation to organizing a big project at work or sharing a grocery list with a loved one – Any.do makes it easy to keep your life organized in one place. Any.do seamlessly syncs between your mobile, desktop, web and tablet so you, and everyone around you, can access it from anywhere.
Rely on your to-do list to keep up and put reminders on important tasks.
Our to-do list key features include: seamless cloud sync, speech recognition, customizable time and location reminders, shared tasks, sub-tasks, multimedia notes, and gesture support.
Make every day a success with Any.do:
Clean and smart design keeps you focused on your goals for the day
Collaborate with colleagues, friends, and spouses to get things done together
Update grocery lists, chores, and 'Honey Do' lists in real-time with your spouse and family
Set recurring tasks for regularly scheduled to-do's
Access all of your lists at home, the office, or on the go. Your Any.do task manager stays perfectly synced on your mobile, web app, or Chrome
Intuitive drag and drop, swipe to complete, and shake to remove make Any.do a great planner for organizing tasks faster
Use voice entry to speak you tasks into a list, or type with our powerful auto-suggest feature
Any.do Moment, our widely praised daily planner, will make managing your life fun again
Boost your productivity with new features:
▸ Add to-do by forwarding an email
▸ Get even more organized using task notes and powerful filters
▸ Make your to-do list even more useful by upload files, sound recordings and photos to your tasks from your computer, Dropbox, or Google Drive
▸ And much, much more!