Bluetooth Phone Gloves
Call me!
It has taken years for us to turn a universally recognized gesture into an actual working way to talk on the phone. Behold the telephone of the future, built right into your winter gloves! Warm gloves with conductive fibers lets you operate your touch-screen phones and other devices – but with extra added Bluetooth capabilities!
In the left glove's thumb is a tiny speaker, and in the pinky is a wee microphone. By extending them both in the usual hand-gesture, you can chat with your friends for up to 20 hours on a charge! Gone are the days where talking into thin air will brand you a crazy-person! Now you can show the world that you can actually talk to the hand, and with excellent sound-quality!
These are pre-order, Contact Telitec for more details.
Virtual Gesture Mouse with Touch Pad
Pads and tablets have opened up a whole new world of gesture-based navigation and we love them for it. Everybody these days knows how to do a zoom anti-pinch or a swipe or a scroll. For the future, everybody agrees, fingers are the way to go. Which is why we are bringing you the virtual mouse. This little device uses Infra Red to convert any flat smooth surface into a virtual mouse pad. You can scroll, right click, move up or down, sideways, click and drag, all with your fingers with this neat little object. How is this possible? Well, we've got the latest flight of time CMOS sensor along with IR. It's a bit like magic, if you know what we mean. The next time your boss wishes to drive on your computer and doesn't know you are using a virtual mouse, watch his expression as he gropes and fumbles around for the familiar D-shaped object. Until you let him know, gently, that technology has pushed another frontier…
These are pre-order, Contact Telitec for more details.
Ultra-Portable Full-Size Virtual Keyboard
A little goes a long way. It's so small, yet so big in a single flick of a switch. This amazing little gadgit projects a fixed keyboard pattern onto any flat and opaque surface in a safe form of laser.Typing is almost effortless. Added mouse feature tracks your natural movements and may reduce stress on your hands. Use common mouse feature with Windows and Mac OS X devices, tracks natural movement of your finger scroll, zoom in/out, click, right-click, page forward/back multi-touch gestures on supported devices (Windows 7+, Mac OS X 10+) Device drivers are thing of the past. Works with virtually any Bluetooth-enabled device through simplified pairing.
These are pre-order, Contact Telitec for more details.
Motion controller
When the Motion controller was revealed to the world, it brought with it the promise of a new and unique computer user experience. And, ever since we first got to see what the Motion controller could do — grant folks the ability to interact with a computer by waving their fingers and fists — we've wanted one of our own to test out. Well, our wish was granted: we've gotten to spend several days with the controller and a suite of apps built to work with it. Does the device really usher in a new age of computing? Is it worth $80 of your hard-earned cash? Patience, dear reader, all will be revealed in our review.
These are pre-order, Contact Telitec for more details.
Robotic Ball Gaming System for Smartphone
The future of gaming is here. Choose from over 25 apps and launch a whole new world of mobile gameplay. Drive Sphero like never before, turn your surroundings into a video game with augmented reality, and discover endless ways to play.
These are pre-order, Contact Telitec for more details.
Retro Handset for your Mobile
Follow the latest trend. The handset can easily be connected to your mobile phone or smartphone via a 3.5 mm jack plug. You can answer and end calls with the integrated answer button, which is situated in the middle of the receiver.
This handset is ideal for the use in the office. You can e.g. put it next to you on your desk. You can also operate it with a suitable docking station. Thus, you can phone someone while your phone is charging and you even do not have to remove the phone from the docking station.
Contact Telitec for more details.
Portable Power Pack
Good looking, pocket-friendly solution to your battery life woes. These come in so many different shapes and sizes. Most packs will charge anything that can plug into a USB port and it takes a charge itself via a micro USB port on the side. Compatible with all kinds of tablets, smart phones, MP3, MP4 and other portable digital products.
Only 14.95€ + iva
3 & 4G Wireless Router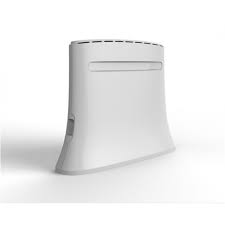 These devices look and feel like more traditional wifi routers, but they have a 3 or 4G SIM card built in. The router has a mix of ethernet ports and jacks like the Home Phone Connection , so can be use for internet phone calling and an IPTV service as the package with Telitec is unlimited.
Contact Telitec for more details
Samsung Tablet Tab 4 10¨
Something for Everyone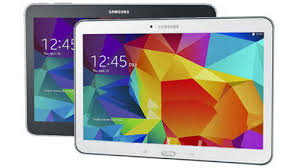 Designed with the whole family in mind, the Samsung Galaxy Tab® 4 offers endless entertainment options. The new Multi User Mode, brilliant display and lightweight design make this tablet easy to use and difficult to put down.
Telitec also have the Samsung Tablet 7¨ Tab 3 in stock
Contact us for more details
Bluetooth Speakers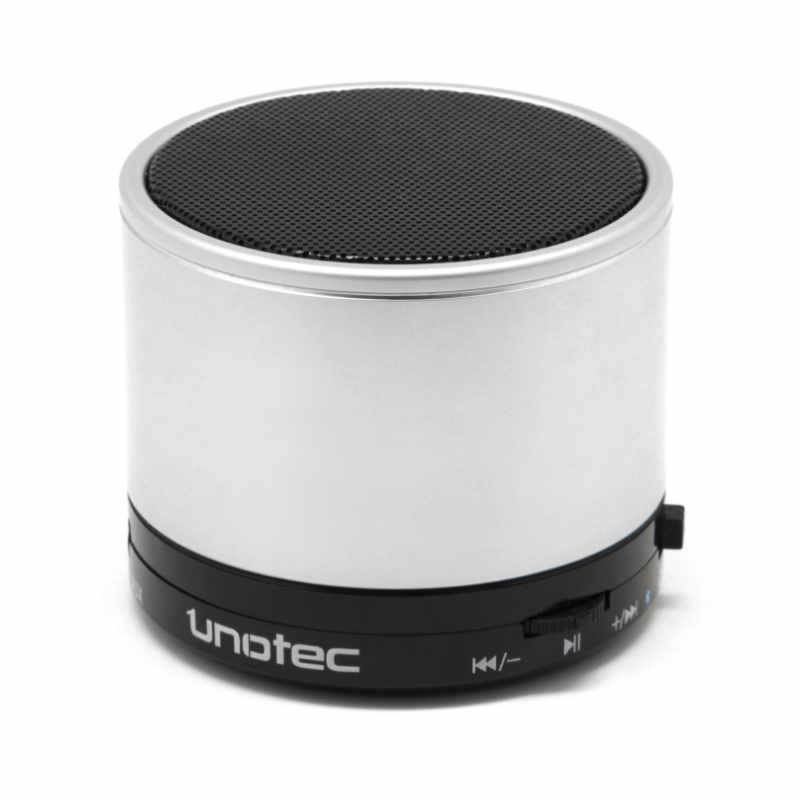 With bluetooth speaker you have several options to enjoy it , one is with the bluetooth connection with which you can connect your mobile phone or computer and play back your music with the best sound quality. Another option is to insert a MicroSD card with your favorite music and use it as mp3 player, you can also use external speaker as simply connecting it to an external audio jack cable with 3.5 mm. Or through the integrated microphone can use Unotec MAXROUND for handsfree talk comfortably with your phone or Smartphone. All this is possible thanks to its rechargeable battery for up to 15 hours .
Only 35.00€ + iva
Contact Telitec for more details.