Support of animals and people alike. Rescuing, Healing and Rehoming ill treated and abandoned animals.
Contact info:
Contact: Linda Cook
Tel: 634 456 701
Email: linrog07@yahoo.co.uk
Address: Ctra Aguilas 415, Dip Purias, 30813, Lorca, Murcia
Register number: Assoc No. 10.9131a  CIF No. G73739989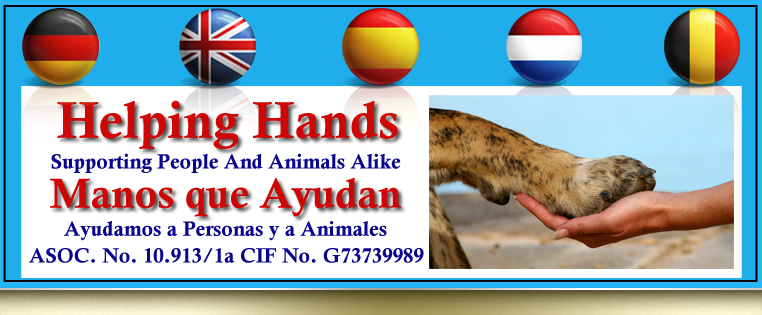 Events/news:
16th December 2017 Fundraising Spectacular MICHAEL v GAGA
Featuring top artistes, dancers and sound and light engineering.
Venue: Hotel Puerto Juan Montiel at Aguilas